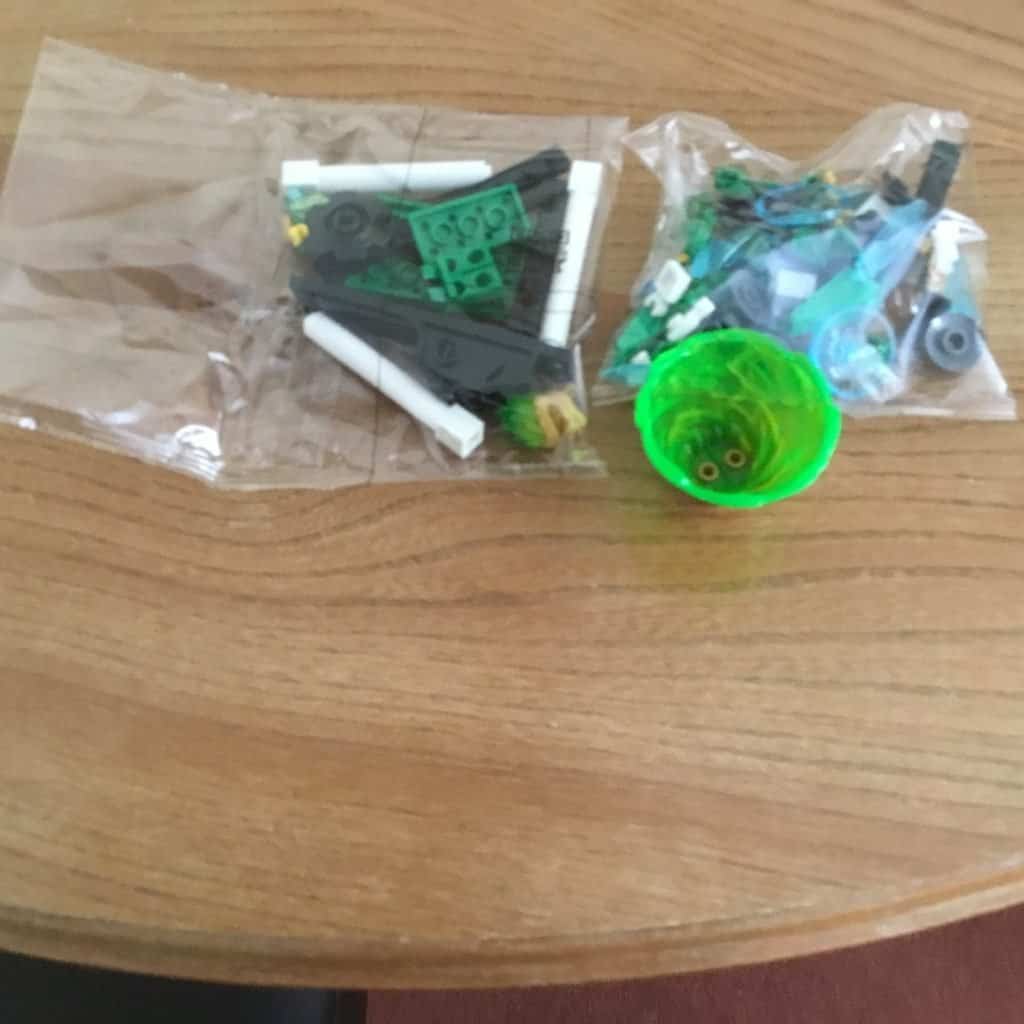 This set is a small set but is really good fun and value. This set makes a little catapult which you use to launch a Lego figure and then try and knock down pins, like a miniature version of ten pin bowling. The set comes with:
2 small packs of Lego
FS Lloyd figure
A QR code on instruction manual that you have to danload the Lego life app
Altogether in this series there are 4 set, 1 of the sets comes with 2 catapults so putting the total to collect up to 5.